The first week of English Premier League is gone with all the 20 participating teams standing up to the toughest football challenge in English football. Premier league ranks the first league in the world with the highest number of followers across the whole world. As all the respective teams put tools down to work chasing the title, there were speculative moments, frustrating moments and devastating moments too.
Most of the matches ended as anticipated hence the stronger teams winning, but still a few pulled astonishing wins and fights which nobody expected. The Premier League games of the week featured Manchester United vs Chelsea games, which was a tough moment for both teams and their fans.
As a recap, let's highlight some matches' performance, goal scorers and maybe have a reaction in one or two of the highly exciting matches.
Liverpool vs Norwich 4-1

Liverpool Football Club took on Norwich City on Friday 9th August 2019 in the first match of EPL fixture this season. Liverpool keeps amazing everyone, winning the love of most football fans owing to their exemplary performance especially in their home ground (Anfield Stadium), Liverpool rarely fails.  
Putting enough pressure on Farke Daniel's men, Liverpool's Origi Divock prompted Hanley to secure the first own goal for Liverpool, which was also the first goal of this season. Goals continued to rain on Norwich's net within the first 45minutes. Involved goal scorers systematically being; Mohamed Salah, Van Djik Virgil and Origi Divock.
Unfortunately, Liverpool fans didn't see any more action from their legendary players upon the resumption of the second half as only Norwich managed to get a goal, a consolation goal netted by Pukki Teemu. Liverpool FC looked on form and fit for bigger challenges in the course of this season. Liverpool still eyes the Champions League, English Premier League, and several other titles.
West Ham vs Manchester City 0-5

The EPL defending champions started their 2019/2020 English Premier League campaign at a high note. Their fight to maintain this most treasured cup in English football seemed to get even better as they secure the first position in the EPL table this early. Manchester City won five-nil in their first 2019 EPL match which they played away and as it was anticipated, Manchester City won this match. Raheem Sterlin becomes the first Hartrick scorer this season adding to the other two Cityzen's goals by; Gabriel Jesus, and Aguero Sergio. Manchester City remains the favorite team to win EPL title this season as Pep Guardiola invests heavily in young talents featuring Zinchenko Oleksandr in the first tire team.
Tottenham Hotspur vs Aston Villa 3-1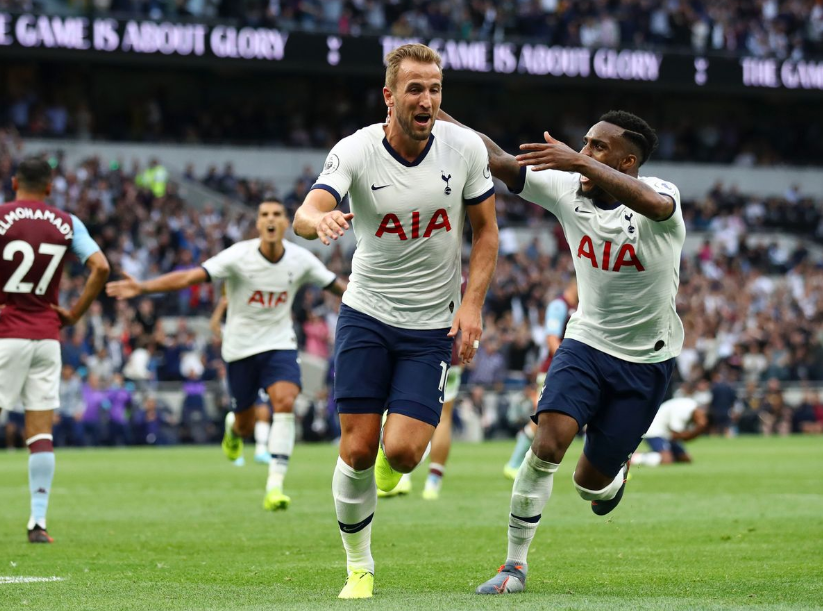 Spurs were at the verge of losing at home after Aston Villa netted the first goal in this game in the 9th minute and defended facetiously. Tottenham was able to equalize in the 73rd minute thanks to one of their 2019 summer sign-ins, Ndombele Tanguy. Kane Harry proceeded to secure two more goals within the last ten minutes of this match putting Spurs in the 6th spot of the English Premier League table. Players to watch in Tottenham Hotspur squad within these 2019/2020 European football campaigns are; Harry Kane, Ndombele Tanguy, Sissoko Moussa, Eriksen Christian, and Lucas.
Manchester United vs Chelsea 4-0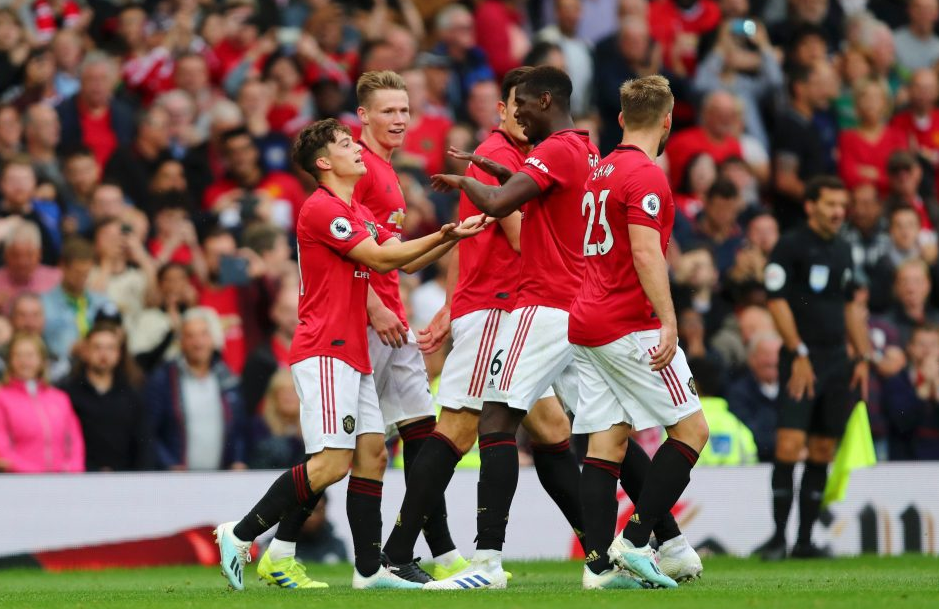 This was the match of the week and the top match EPL week one. Chelsea Football Club under new management by Frank Lampard was unlucky to lose to Red Devils at Old Trafford.
Chelsea did not just lose, but they really lost badly conceding 4 goals while scoring none. The game featured equal pressure from both teams and the first goal was to be the determinant of which team steps up to the challenge.  
Uneasy Zouma made an uncalled challenge in the penalty area and this won Manchester United a Penalty keenly delivered by Marcus Rashford. Zouma Kurt is a new player in Stamford Bridge and Chelsea fans were out on social media, demanding that he be laid till he gets fully settled as the penalty was as a result of 's nervousness.
 The game was generally tense and Manchester United being at home, came out courageously to add three more goals in the second half scored by players in the following order: Martial Anthony, Rashford and James Daniel closed the scoring streak.
The game featured highly reputed new players; Pulisic Christian, Wan-Bissaka, and Maguire Harry.