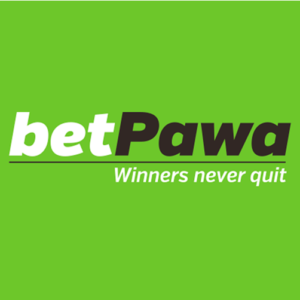 Gaming international limited is a well-known global sport and related leisure provider. In Africa though, it has managed to trade in online betting in three countries.  Nigeria as wasere.com, Uganda as betpawa.ug and Kenya as betpawa.co.ke. It's a humble precise online site with minimal features. Everything you might need is available but pretty basic. No luxuries or extravagances like you might see in most online betting sites. And yet somehow it has made to the top five.
Gaming international as betPawa is licensed by BCLB under the Betting, Lotteries and Gaming Act, Cap 131, Laws of Kenya under License no. 809.
Sign Up
In your browser visit the site Betpawa Kenya, then click the button 'Create account'. Feed-in the info required then select 'Create User' to get a PIN via SMS. Enter the PIN and your account will be activated.
Features
The betPawa site is really glum. If you are an organized aesthetic person you might not be fun. No unique features. No flashy on jackpots or bonanzas. Just one stationary poster-like advert on their really low unrealistic minimum stake of Ksh1. Perhaps you are wondering why it even appeared in the lineup. Good question.
Betway APP
betPawa is a site for those after the bets and the returns it might bring if you win. Everything an ordinary Kenyan might need, for instance, the live betting, pre-match betting, football basketball, and rugby betting and an easy graphical interface to use is available.
However, if you needed statistics, news updates, tips and results, there are countless sites for that. Unless you need fixtures and there is a link for you www.betpawa.co.ke/fixtures.
betPawa has one unique quality you going to love. Under the popular bets button, you shall get all the, well, popular bets across tournaments and leagues. Nice and simple for you. Popular leagues are also summarized for you.
They must also be the only site that has regard for modern popular communication. WhatsApp and Messenger are their most favorite means of customer service. There is even a button for Messenger at the toes of the site.
Promotions
betPawa's bonuses and promotions are more seasonal than most sites. But there is one promo you cannot overlook, the minimum amount you can stake. I mean Ksh1? It seems impractical until you have to choose an even more impractical multiple bets or place a really unlikely bet with over the roof odds. If it ever worked, no one would believe you and you'd never quite betting. If it doesn't, you would just shrug it off because it is just a bob.
Variety
Lack of variety is another bugging symptom of betPawa's inability to lead the industry. There are only three sports offered; soccer, basketball, and rugby. They might be the most popular in Kenya but this is bad news for professional punters. The featured ones, however, are backed by a good list of leagues and tournaments across the globe.
Odds and Markets
Markets are impressively a lot. The odds that come with it won't disappoint either. Outrights, special and other bets are placed in one panel when you click the fixture you want to bet on. Easier, yes to the bettor.
Download Betway APP
Mobile Betting
Mobile version of betPawa's website is like shrinking the actual site into the smartphone screen size. Good for the phone user. A worry to the PC user who might be using a lot more bundles. It takes less time to load and the activities available are similar to the sites.
Live Betting
betPawa's live betting is classic betPawa. Simple precise and nothing to complain about. No pitch imitation. Updates in odds and pitch events come in time spans of 4 seconds. Not so many markets though and the odds are satisfactory.
Banking
An added advantage of betPawa is the two options for money transactions. You can use Mpesa or Airtel Money to deposit or withdraw money from your online account. Here is how;
Mpesa
Go to M-PESA Menu on your mobile phone
Select Lipa Na M-PESA
Select Pay Bill
Enter 290020 as the Business Number
Enter PAWA as Account Number
Enter the amount to pay
Enter your M-PESA PIN and send
You will receive an SMS confirming the transaction
Airtel Money

Go to Airtel Money MENU
Select MAKE PAYMENTS
Select pay bill
Select OTHERS
Enter JAMBOPAY as Business Name
Enter Amount
Confirm amount
Enter your PIN
Enter PAWA as the transaction reference
You will receive an SMS confirming the transaction
Betway Mobile APP
Support team
Whatsapp
0707 097 883
Phone
Safaricom: 0790 353 079
Airtel: 0739 892 368
Facebook
https://facebook.com/betpawake
Download Facebook messenger
Twitter
https://twitter.com/betPawa_Kenya
Email
Office Hours
24 hours per day, 7 days per week. Closed Christmas Day
Conclusion
For basic football, basketball and rugby bettors, betPawa might interest you. You can't complain a lot because someone might call all the other features and qualities it lacks compared to other sites in the Kenyan market a non-important luxury. But maybe it has to make an improvement if it wants to keep on being rated with the big fish. Therefor for this analysis, betPawa takes the fifth sport as a Kenyan betting site.
FAQ
How to Place a Bet
• Open your web browser and type in: betpawa.co.ke
• When the betPawa page appears click on login.
• Enter your number and password to proceed to your account.
• Select the sports option on the menu, let's say football,
• Use the sports menu on the left of the screen to find the league or country of your choice, or search for the team of your choice using our search function.
• Make your selection(s) up to a maximum of 30, let's say (1) for a home team to win.
• Enter your desired stake, the amount you wish to bet.
• Click on "place bet"
How to Check My Bets & Account Statement
• Open your web browser and type in: betpawa.co.ke
• When the betPawa page appears click on login.
• Enter your number and password to access your account.
• Click 'Menu' top right.
• Click on 'My Bets'
• When the page appears you will see 'Open Bets' and 'Settle bets'
How to Request a Withdrawal
• Open your web browser and type in: betpawa.co.ke
• Select login.
• Enter your number and password to access your account.
• Select 'Menu' top right.
• Select 'Withdrawal'
• If requested, enter your first and last names in the fields provided
• Enter the amount you wish to withdraw (minimum 200/=)
• Select 'Request Payout'
You may send a withdrawal request at any time; we process five withdrawal batches every day: 8 am, 11 am, 3 pm, 6 pm & 9 pm, 7 days a week.
Note: Safaricom withdrawals are processed via Mpesa. Airtel Money clients will receive an SMS with instructions and a four-letter code to complete the process.
How the rollover requirement works
Let's say the bonus on the home page is 100% and the minimum deposit is Ksh1000, and the rollover requirement is x4, and let's say you have deposited Ksh2000 and received a bonus of Ksh2000 which makes Ksh4000.
If the rollover is x4, add your deposit and bonus and then multiply it by x4, so that is, Ksh4000 x 4 = Ksh16000.
So, you need to place bets worth Ksh16000 in order for you to be permitted to request a withdrawal from your account.
In case you lose both your deposit and the bonus, your account is reset back to normal and the rollover terms will not apply.