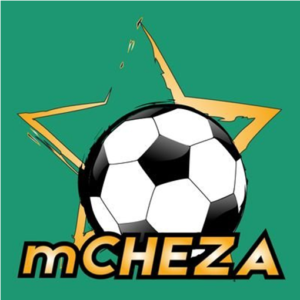 Win EPIC prized for FREE! LEARN HOW TO BET LIKE A PRO! WIN BIG !
For more great Tips and predictions visit our partner Likebets. Daily Free tips and predictions. Draws ,Challenges and giveaways !!
Still suckling, but a mature adult in mind when it comes to quality online betting services. mCHEZA took the whole betting industry by surprise when it joined in 2015. But how did it suddenly achieve becoming almost a household name? Some might say she has the best most qualified parents; Acumen Communications Limited is a successful marketing and communication company and Intralot the father of all good things associated with games and sports. That's good blood. Others might say it's the approach, commenced by the name choice to the immediate incorporation of popular services. And the other I can back is an open-minded audience and market choice. We all know Kenyans are progressive and embracing and so why not welcome this new satisfying baby with both hands.
Acumen Communications Limited owns mCHEZA fully and it's licensed and regulated by the Betting Control and Licensing Board (BCLB) of Kenya, license 833. BCLB was established by the Betting, Lotteries and Gaming Act, Cap 131, Laws of Kenya.
Download Betway APP
Sign up
For registration, visit the website> and click on the register button on the top center, or SMS "Cheza" to 29888. You will then receive a 4-digit PIN that will activate your online account.
Features
All green and yellow, colors well related to Kenyan vegetation and jerseys, mCHEZA gives you that patriotic feeling that you are where you belong. The theme makes u identify with it. Like a Kenyan rhythmic hum that you follow around involuntary because it runs deeper than the roots. Well, that weird stuff done with, there is some more with the site. The layout is fantastic and the way the whole page stretches to the edges of the screen making everything almost accessible just by looking at it is satisfying. Of course the animation part needs some improvement and yes if you are a graphics fanatic like me you shall feel like you are staring at a glum green pen drawing. But if that's anyone's reason to visiting a betting website it's kind of sad.
If you want news and updates right where you just click the news button and voila!
What defies gravity in this sites features is its website navigational guide. It's so detailed and invested on, and the mobile imitations in their mobile betting guide is really helpful.
They have one of the two best live betting features and the .pdf odds and fixture download is quite something unique.
Betway APP
Nice 'Latest Odds Changes' live and each sports' outrights panel. The popular featured leagues are summarized just on top.
Promotions
Jackpots
13 3way bets correct and you could win of the many dynamic jackpots of millions of shillings.
Karibu Rafiki Bonuses
An existing player can invite a friend through the website or SMS and earn bonuses on their buddies 3 first bets as shown below by clicking the Refer a friend button in the site or texting their number to 29888.
100% of the bet value of your friend's 1st bet
75% of the bet value of your friend's 2nd bet
50% of the bet value of your friend's 3rd bet
The three bets however have a minimum and maximum qualifying amount of Ksh50 and Ksh100 respectively. The fun dies when the bonus reaches Ksh225, when odds for the bet goes under 1.20 and after 14 days after commencing of the referral process.
Variety
On the sports list panel, you get a good number of the common games betted on and below them, their Outrights. Every big game per sport is featured.
Odds and Markets
Odds are remarkable considering the site is still an infant in the industry. Markets are even better with the trending combo bet types to increase odds and possible pay outs. There almost a hundred reasonable markets per soccer game. And this goes on for basketball, ice hockey, rugby and any other sport featured. Don't forget their Outrights.
Download Betway Mobile APP
Mobile Betting
SMS Betting
mCHEZA is one of the best SMS betting sites in Kenya. The response is quick and the betting is simpler. You can register, check balance, withdraw, bet, multibet, get big fixture updates and refer a friend through SMS. To register txt 'Cheza' to 29888 to receive a unique 4-digit pin that you shall use to log in.
Live Betting
As mentioned earlier, mCHEZA's live betting feature is one of the two best after Betin's. Almost similar, I know probably have the same dad, but slower in streaming. Types of bets are a copy paste to their pre-match betting making it one of their most treasured source of attraction.
Banking
mCHEZA only supports Mpesa transactions. Pay bill number is 29552.
Support team
You can reach them on Facebook or Twitter
Or email
Or call
Us on the following lines:
+254 (0) 709 229 888, +254 (0) 709 042 000 or +254 (0) 780 229 888
Conclusion
mCHEZA is growing really fast. It started with a high momentum and still maintains it. Gladly it adopts to the new changing market and with the support of Intralot, it shall also have an advantage in the innovation field. Maybe Intralot should also help come up with a fancy website look. That would be helpful.

Download Betway
Being fourth means experience, that mCHEZA lacks, is still a vital thing in online betting-it's a good thing it's inevitable-and no matter how good you are at emulating your superiors, experiences is something you will never beat them at. Well until they stop applying theirs and you don't.
FAQ
How do I cancel a bet on mCHEZA?
A bet can be cancelled up to 10 minutes after the acceptance of the bet and before the kick off of the matches that a player has placed wagers on. This can only be done via SMS by sending cancel#BetId to 29888
How do I Withdraw Money from mCHEZA?
To withdraw your winnings or deposit from your betting wallet, SMS the word 'cashout', followed by a hash tag '#' and lastly the amount '100' to 29888 – excluding any space in between. For example, "cashout#100" to 29888.
How many times in a day can I play on mCHEZA?
You can play as many times as you desire but within the daily limits on bet values and pay-outs set aside in our Terms and Conditions
How is mCHEZA different from other lotteries in the market?
mCHEZA has partnered with INTRALOT; the leading supplier of integrated gaming and transaction processing systems, innovative game content, sports betting management and interactive gaming services to state-licensed gaming organizations worldwide. They have a presence in 57 jurisdictions on all 5 continents. mCHEZA also have a strong focus on community engagement and responsible betting.