BetYetu betting site has advanced its service provision level by embracing mobile App technology and Mobile betting site features where they have an optimized website version conveniently accessible via mobile devices. This great strategic step by BetYetu may have been implemented by the BetYetu betting company after considering that most Kenyan punters accessing BetYetu services do so via mobile devices. Of course, there is the main BetYetu betting site also accessible via phones however its optimization is quite low thus not as efficient as the BetYetu betting mobile site version. Additionally, BetYetu has crowned their betting services provision urge by developing the BetYetu App. Generally, we can rate BetYetu mobile features among the top mobile betting tools and resources in the Kenyan betting industry. BetYetu mobile is among the easiest betting features you can access and unlike other bookmakers like the Bet365 Kenya whose mobile App's access is quite complex, BetYetu mobile is availed at their official betting site https://betyetu.co.ke where its icon is very visible. Else BetYetu users interested in BetYetu betting mobile app can visit the App download page directly at https://betyetu.co.ke/mobile/ and follow the guidelines we shall outline under this BetYetu Mobile Review to install. However, before getting into the BetYetu App download, let's focus on the app's features and the factors that influence punters using BetYetu bookmaker to download the BetYetu Mobile app or access the services of BetYetu mobile.



BetYetu mobile: Why download the BetYetu App
Regardless of mobile App betting having hit the market, most punters are reluctant to download these apps. This is due to lack of motivation to download the apps as some bettors do not value the efficiency tag used by most Kenyan betting sites in promoting their mobile betting Apps. Thus mobile sites like BetYetu are left with no option but to include special offers and features within their service provision scope and ensure these premium qualities are fully covered in their mobile apps. The main reason as to why any BetYetu user should consider downloading and installing the BetYetu app is that the app is fully optimized, responsive and offers all functionalities offered by the BetYetu official betting site. Some of the functionalities and resources featured in the BetYetu app are:
⦁ Vast and diverse scope of BetYetu markets. BetYetu bookmaker avails thousands of betting options in their numerous markets and these entails; the BetYetu Sportsbook which covers over one thousand betting options availed each day, the BetYetu Casino market, and the BetYetu Virtual gaming market.
⦁ BetYetu promotions. BetYetu has several promotions and bonus deals which BetYetu users can easily access via the bookmaker's mobile App. These promotions entail the Acca insurance offer, EPL goalless draw money back offer, Cash out feature, Monday deposit bonus, and the Lucky Friday bonus.
⦁ BetYetu users can use the BetYetu mobile app to bet on the boosted odd market offered by this particular bookmaker. The boosted odd feature entails a combination of matches preselected and predicted by BetYetu having their total odds more than what the combo would have produced.
⦁ Account management as the BetYetu app offers a fully functional and responsive cashier via which BetYetu users can deposit, withdraw and cash out their funds. Therefore the BetYetu mobile app boosts the punter's account management capacity.
BetYetu mobile App: BetYetu mobile Overview
Betting has really been made easier by the BetYetu mobile features that are, the BetYetu site mobile version and the BetYetu mobile app. BetYetu mobile is accessible via any device that's regardless of it being Android supported or iOS device.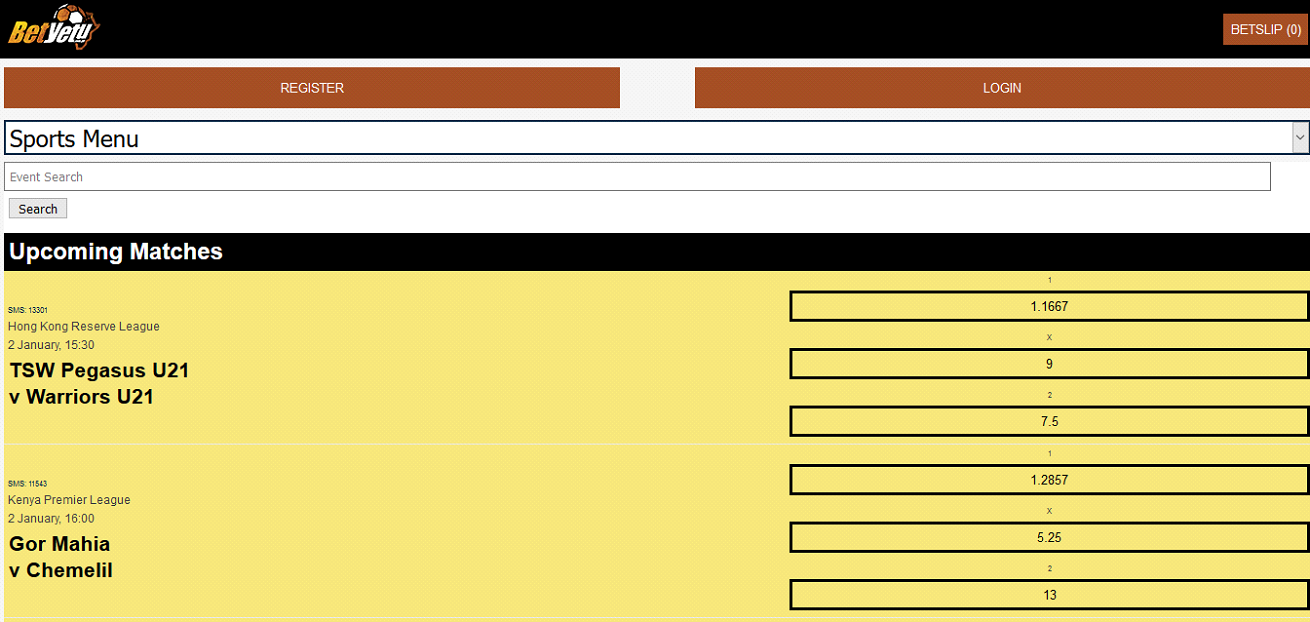 The BetYetu betting site should be available at any browser on your smartphone, desktop or tablet although it may fail to respond accordingly on some browsers. Therefore in case of loading or display errors, BetYetu users are advised to visit the BetYetu website mobile version at https://m.betyetu.co.ke/. The BetYetu mobile site is also available in Opera mini browser a very popular Kenyan browser and blog spot visited by millions of users due to its fast loading speed and data saving capacity.




Actually comparing data usage of the BetYetu application and the BetYetu mobile site accessed via Opera browser, there is no notable margin.
BetYetu mobile App: BetYetu mobile App download
To access the download option of the BetYetu mobile App, first access BetYetu official site then click on the Mobile option located at the top right position of this site. After selecting to view the mobile page, the punter will be redirected to the BetYetu mobile app download option where one can also access a lot of information related to BetYetu mobile.
To initialize the download process, click on the download icon and the BetYetu app APK will be stored in your device. The app is downloaded in an APK format because Google does not allow gambling applications on the Google Play Store.
Before installing the BetYetu App, go to your device;
⦁ Select application settings
⦁ Click Security
⦁ Tick allow apps from unknown devices
After changing the device's settings click on the saved APK to install the BetYetu application onto your phone.
BetYetu mobile: Conclusion
BetYetu mobile app functions relatively well and it does not offer any additional features or deals offered by advanced betting site's apps like the 1XBet applications. However, the BetYetu mobile app features all the functionalities and properties of BetYetu betting site hence it's efficient and can independently serve the Kenya punters seeking BetYetu gambling services.