English Premier League hits the second week with the two highly anticipated matches being; Manchester City vs Tottenham Hotspurs and Chelsea vs Leicester Football club.
Manchester City continues their Premier League campaigns fighting to retain the English Premier League Champions title. Manchester City started their EPL campaigns decently thrashing West Ham 5-0 in an away match.
This saw the "Sky Blues", (Manchester City) remain the most favorite team to bank the EPL cup once more. Manchester City has rarely hit it right on first matches of the league however this time around the scenario was way different.
Tottenham Hotspur is looking forward to their second win this season after beating Aston Villa 3-1 in their English Premier League first match.
The spurs seemed to lack focus quite a lot in their first game which they narrowly escaped defeat; this might be due to internal club issues.
Tottenham conceded the first goal in their first match against Aston Villa as the defensive line failed to mark a few of the opponent's star players.
Losing in the first half and recovering then proceeding to add two more goals behind the net made Tottenham hotspurs the crowns of last week's comeback.
This time round they are facing a different team, in a different stadium, Etihad Stadium, Manchester City's home ground where it's more of a fantasy to take a winning home.
Manchester City lost in only one of their 19 last season's home games thus winning 18 matches.
Tottenham Hotspur is reckoned for being the first team to beat Manchester city under their current manager, Pep Guardiola back in 2016.
Will Tottenham outcome the Etihad stadium magnificent unbeatable record? The much Spurs can go is to ensure fewer goals are conceded by although they can still be lucky to thrash the Cityzens.
 Most of the City's goals last season were netted within the 40th and 60th minute of the game with 13 matches featuring an impressive 3 goals on average per home fixture.
The visitors had their first six games last season hitting over 2.5 on average with their opponents scoring too.
More than half of last season's Tottenham Hotspur's games witnessed a goal from all teams with around 58% of spur's games ending in over 2.5 goals.
Spurs lost in 8 of their end season's games of 2018/2019 campaigns losing by a goal margin of 1 in 5 of the eight.
Manchester City vs Tottenham Hotspur Squad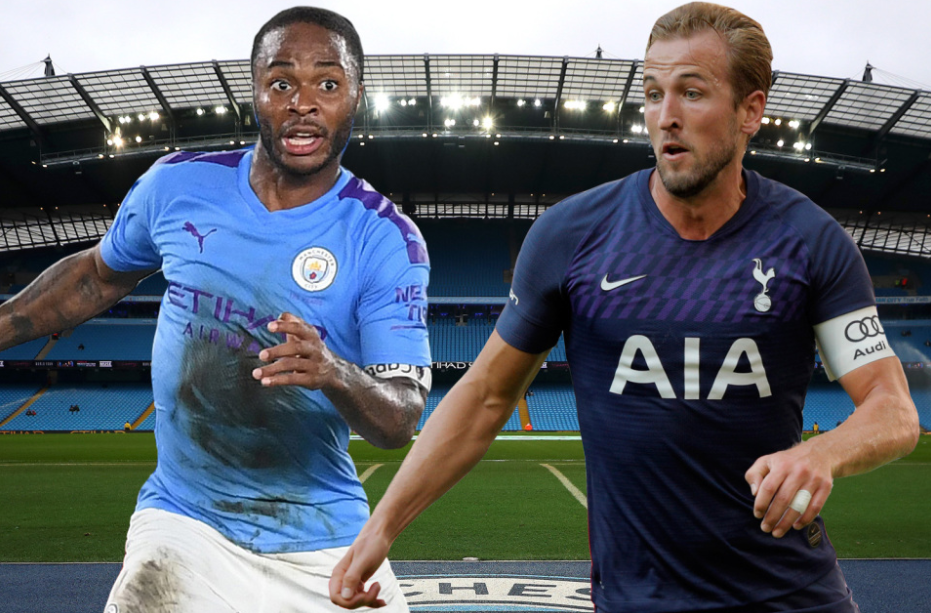 Manchester City's squad will be almost complete with Fernandinho, Manchester City's midfielder back from fitness training after missing out in the team's first EPL match last week due to a late return to training, after coming back from international duty.
The only major Manchester City missing player is Sane Lorey who faces a Knee injury and he is awaiting surgery.
Sky Blue's left-back, Benjamin Mendy may also not be involved as he is currently facing fitness challenges which he has to build on.
Tottenham Hotspur will have four players missing. Dele Alli and Ryan Sessegnon are both facing hamstring injuries.
Juan Foyth and Son Heung-min are also not playing as they are suspended. Son's miss out is a major blow to Mauricio Pochettino's side as the attacking may be quite wanting without the fearless and hardworking player.
In the last nine English Premier League Manchester City vs Tottenham Hotspur meetings, the spurs lost 7, winning one and taking a draw in one; thus taking only 4 points in the last nine visits to Manchester City's home ground.
Players to watch in the Manchester City vs Tottenham debut are Raheem Sterling (Manchester City side) and Tottenham Hotspur's Harry Kane.
Manchester City is the favorite team to win this one!!