After years of undefined career choices, Brock Lesnar joined WWE at the age of 25 and proceeded to win WWE championship barely five months of fight into the wrestling field with the WWE. This win made Lesnar a legend crowning him the first person to achieve search a title at 25 years which is quite a tender age in wrestling. Initially, Lesnar was a professional footballer and also taking amateur wrestling classes meaning that the legend was yet to be sure of what direction his Athletic career would take. After the great win at WWE Brock Lesnar managed to get the popularity and branding power he needed to build his empire and thus secured the opportunity to work with many wrestling organizations entailing; World Wrestling Entertainment (WWE), the Ultimate fighting championship (UFC), National Collegiate Athletic Association (NCAA), IGF and heavyweight wrestling organizations. Lesnar has been able to beat wrestlers deemed unbeatable and broken their winning streaks and thus their domination of the face of WWE championship by working on his form relentless since his amateur wrestling days. Some of the great wrestlers pinned by Brock are; The Undertaker, John Cena, Cane, Tripple H amongst other wrestling superstars who had been reigning in the wrestling industry for quite a while.
Broke Lesnar seeks to Quit WWE for other Organizations
Lesnar has however been on crossroads on whether to quit WWE and go back to UFC where he had been a fighter for quite a while before the WWE deal came in; or join other wrestling and athletic organizations which would probably boost his net worth as well as increase the popularity of his brand considering that WWE has many great champions making the popularity competition quite stiff. However, upon securing the Universal WWE Championship title, Brock Lesnar fought aggressively slaying anyone who came his way hence ensuring that he sets a record of defending the championship for a long period of time. The urge for Brock Lesnar to keep the title was evident in the Wrestlemania 34 match where Lesnar slew Braun StrowMan in less than 3 minutes time. Brock Lesnar held the universal WWE championship title for the better part of 2018 until he came to lose it to Roman Reigns then assuming the title conventionally later after Roman Reigns was diagnosed of Leukemia and couldn't defend the mantle. Having fought in numerous single challenge, triple challenges and doubles within the wrestling industry and set an unbeatable record Brock Lesnar remains an important member of WWE which is a good reason as to why WWE confronted him to extend his contract which was to end at the beginning of 2019 and Lesnar had clearly depicted his intention to seek new fighting organization to work with. Additionally, Brock was also caught to be using the illegal Clomiphene thus the Nevada State Athletic Commission suspended Lesnar for a year and went ahead to Fine the star $ 250,000 that's during the UFC championship test. Having tested positive for the Clomiphene which is not allowed by UFC, Brock Lesnar suffered a blow as the win decision against Mark Haunt was recalled. However considering that The Beast lost in the WrestleMania 35 to Seth Rollins, he might be set to exit WWE by the end of 2019 since he isn't the WWE universal champion anymore the title that has been holding him at the WWE. The bookmaker 1xBet, which for new players prepared a bonus when you first deposit 200%
Brock Lesnar Vs Braun StrowMan for WWE crown Jewel
The Crown Jewel event set by WWE was depicted to be a key event in Saudi Arabia. WWE crown jewel match was to be involving Brock Lesnar challenging Roman Reigns and Braun StrowMan in what was meant to be a triple threat match. However, turn of events made the fight impossible that's in triple threat fight format as Roman Reigns was diagnosed with Leukemia and thus couldn't show up for the fight. This left Brock Lesnar and Braun StrowMan in to contest for the Universal championship title. This is owing to the fact that Reigns couldn't perform well due to his health situation thus the universal Championship was to be assumed by Brock Lesnar owing to his championship titles in MMA and the heavyweight wrestling contest. Brock Lesnar was to assume the universal WWE championship till the playoffs between him and StrowMan. Brock Lesnar maintained the championship at the Saudi Arabia WWE crown Jewell by defeating Braun StrowMan in the match which was a single challenge fight after Roman reigns couldn't show up and thus it was a Lesnar Vs StrowMan debut.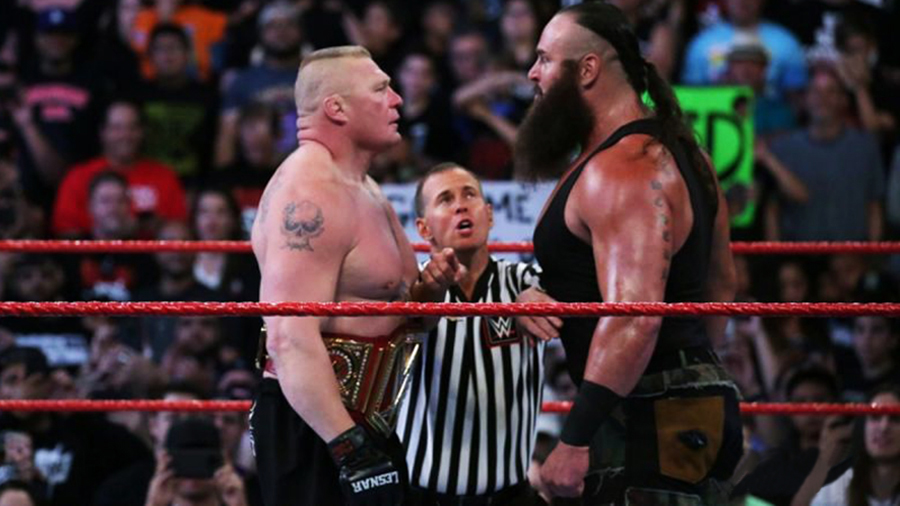 Brock Lesnar wins the UFC against Mark Haunt
At the UFC 200 held in Los Vegas, Brock Lesnar showed his extensive abilities after winning the heavyweight match against Mark Hunt. However, the winning was declared based on an anonymous decision which was later overturned upon Lesnar being caught to have violated some of the UFC drugs rules. The Nevada State Athletic Commission suspended Lesnar for a year and fined him $ 250,000. However, the popularity and career of Lesnar stay unshaken considering the many achievements and records he has set in the wrestling field. Brock Edward Lesnar deserves to be tagged a champion as he is the first person to be a champion in many organizations such as; 6 times WWE universal champion, MMA champion, UFC champion, NJPW, IGF, etc… not forgetting the many awards and achievements he made during his Amateur wrestling days.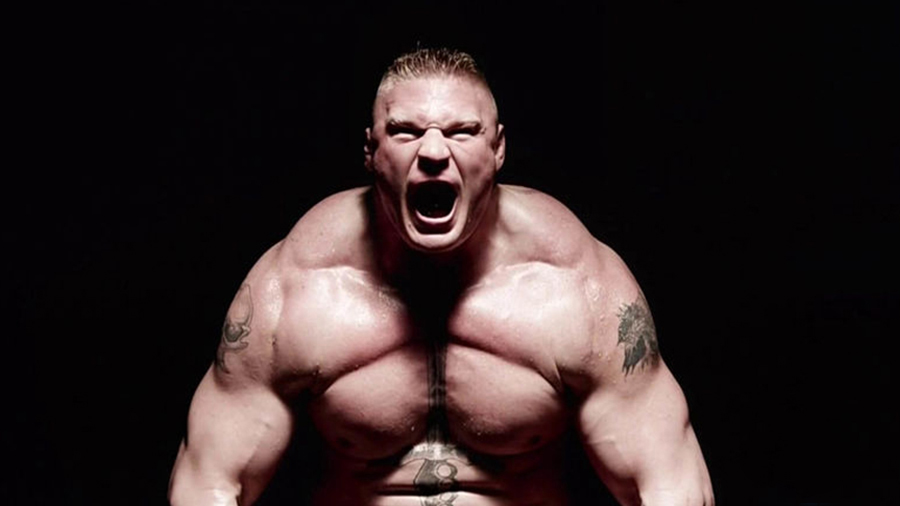 Lesnar challenges Daniel Cormier to a heavyweight wrestling match
Lesnar has made headlines since the time he confronted heavyweight champion at the UFC 226 in July 2018 booking himself a match with Daniel Cormier in 2019 at a date which is not yet set. Probably Lesnar was set to meet Daniel Cormier at a UFC appearance in May that's to settle the booked match against the heavyweight wrestling champion which is Lesnar's doing. However, according to the turn of events, as Brock Lesnar was only allowed to make one appearance that's the Wrestlemania 35 when he was to be defending his Universal championship makes the heavyweight fight against Daniel Cormier unlikely to happen. Lesnar Lost the Universal championship and this saw Rollins taking the Royal Ramble championship 2019 awards as well as becoming the universal WWE champion which makes him the man of the hour. However, the chances of the UFC event occurring this May are also high considering that Brock Lesnar has lost in the Wrestlemania 35 hence he is free to sign a contract with UFC and he is no longer the universal WWE champion.
Facebook Comments