22bet Login
This fast-growing bookie in Kenya avails irresistible products as any gambler understanding how rare some of this bookmaker's resources are, wouldn't hesitate to take a membership.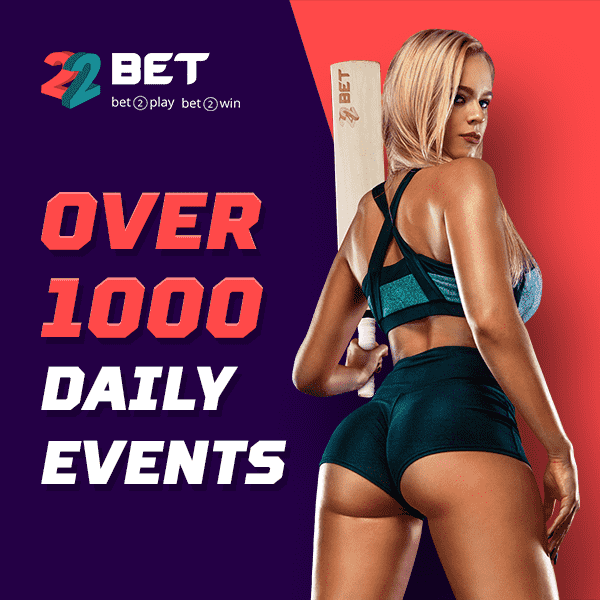 The 22bet Kenya registration highlights
Users pay nothing to own accounts with the bookie, and due to the 22bet sign up free offer, all punters should focus on is the promotions.
The moment you have an account at this company, go on and access the 22bet Kenya login feature; this allows customers to access their accounts, conduct transactions, wager on various markets and, most importantly, take advantage of this fantastic bookie's online platforms to move their betting spirit forward.
22bet login fields accessible from the full web site, mobile site, or the mobile app.
Using the app would be recommendable as it makes everything easier when conducting business with this company.
For a well-guided betting experience, download the app, sign in, and first go for the first deposit bonus. Try to make the received amount big by making a significant cash deposit as any amount is rewarded up to Ksh.15000 in sports and Ksh.35000 for casino lovers.
In the event of 22bet login access, make sure that you can remember your enrolled phone number since it acts as the Username, and also key in your password. After making the two entries, you just hit the Login tab, and you will be in timelessly.
After 22bet Kenya sign in, users can now proceed to view markets, boosted accumulators, and any other exciting resources the bookmaker avails for the day.
Get account: 22bet registration
At the top of each betting platform by 22bet Kenya, be it desktop site, mobile site, or the app, users should come across the Registration button.
This option is displayed and so finding it is never challenging.
Hit enrollment icon (labeled "registration")
Enter your phone no. as the username
Input, a password you can remember and finally, specify the currency you would wish to operate through
Deleting a 22bet account
Why would you delete a betting site?
Addiction: Sometimes, despite our love for the game, betting may become an overwhelming issue when we don't know how to control it.
Account security issues: On the other hand, with the increased cyber-attack problems, we may feel at risk of losing our winnings occasionally.
However, account security threats never happen with 22bet Kenya; but for some reason, the user may want to close their accounts and may fail to be on the know-how.
The right and only approach involves making a call to the support team using their technical email contact, requesting them to close your account.
Solving account access issues
Can you remember your 22bet account password? If not, reset the pass. Directly within the 22bet sign up page, you will see a field written "FORGOT PASSWORD?" click this section as there is a password reset link just beneath it.
If the password problem persists, text the support team for further advice and assistance. Alternatively, try to login using the 22bet mobile app; this makes things way too easy and might not have password resistance issues.
Common aspects of Creating and Deleting 22bet accounts
In the event of 22bet registration or deleting, users should enter their phone number and password for authentication.
Until the bookie system confirms that they are indeed the ones making the request, only then that their claim is authorized.
FAQ
How does a bookmaker work?
A bookie works by providing online gambling products such as markets, payment methods, bonuses, bet analysis tools, etc.
How to bet online with 22bet?
Go to 22bet website or app and select your prediction in each preferable event.
Where can I get sports markets and predictions for this bookie?
Some of the sporting activities are; soccer gaming, volleyball, basketball, Ice hockey, rugby, and many other games with odds availed for them by this bookie.
Are newbie bettors able to get authorization and join this bookie's community?
Own one by adding username, password, and currency within the enrollment page.
How to customize my account?
On the main menu located at the upper right of your PC and top-left of the app/ mobile site, you will see the settings option.
Why is my 22bet account unable to login?
Maybe the account was locked, so please reach out to the bookie's team for help.